Orange Hair Ideas
26th Apr 2023
Like Dopamine Dressing but for your Head
We've all been obsessing over copper tones and too right! With spring coming in our new obsession is Peachy tones. Think light, think lush, think peach. There's lots of ways you can achieve peach depending on how vibrant or how pastel you want it to be. It looks amazing as a vibrant rich tone and just as amazing as a glossy tint! The amazing thing about peach is that it suits so many skin tones and outfits.
For subtle hair that will make a statement, this will be your new go to. This next mix will have you thinking of peach sorbet all day and it's so easy to achieve.
Get The Look
Crazy Color Neutral Mix has just became your new best friend! You can get the easiest Peachy Pastel shade by mixing together Coral Red and Neutral Mix together. Use Coral Red as your base and keep adding in Neutral Mix until you find your perfect shade of peach. The lighter and peachier your shade, the lighter you will need to lift your hair. Use our High Lift Bleaching Kit to lift your hair to a clean level 10+ and be sure to leave your colour on to develop for a minimum of 30 minutes for the best results.
You can add Neutral Mix to pastelise any shade, just keep adding drops until you find your perfect tone, get creative for your next look and be sure to tag us @crazycolorltd.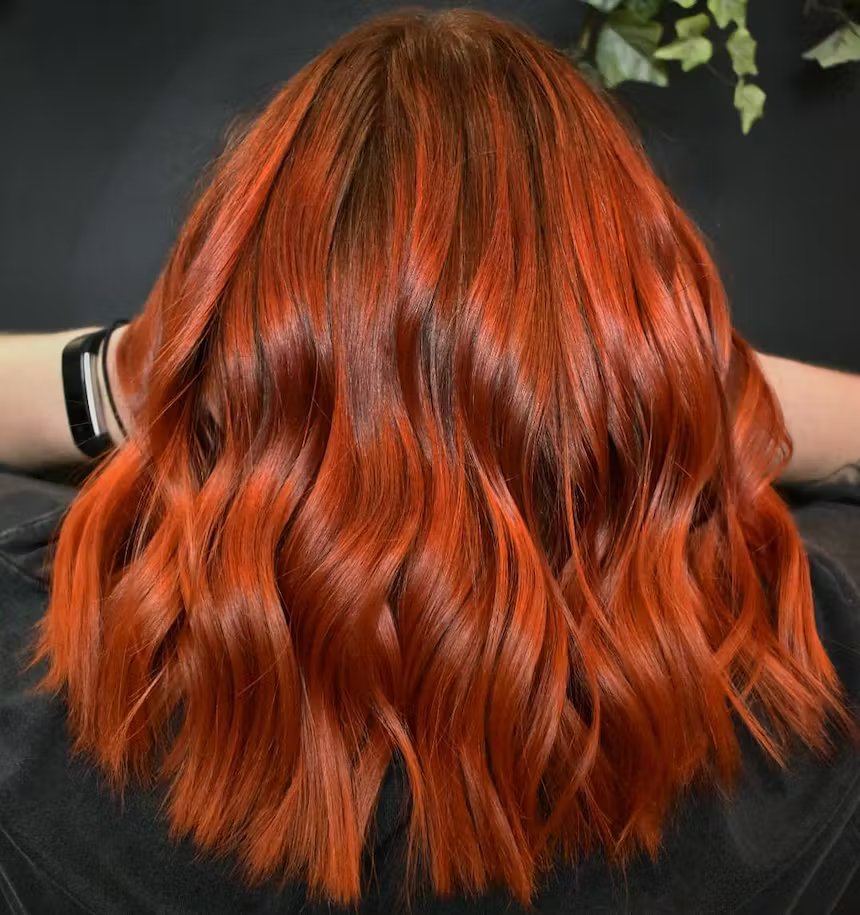 Copper Dream
This natural orange look is perfect for someone who is ready to dip their toe into the world of creative colour, while keeping it on the down low…for now! This Copper look is vibrant without being too saturated, so it's a good shade to get started with.
What is more perfect than this copper colour? Especially for Autumn Pumpkin Spiced Latte vibes. Get The Look This Copper Dream look is an example of a well-chosen set of colours, where each product has a specific role to play in the colouring process.
Use a custom mix of Crazy Colour Coral Red, Orange and a touch of Black to get perfect copper hair!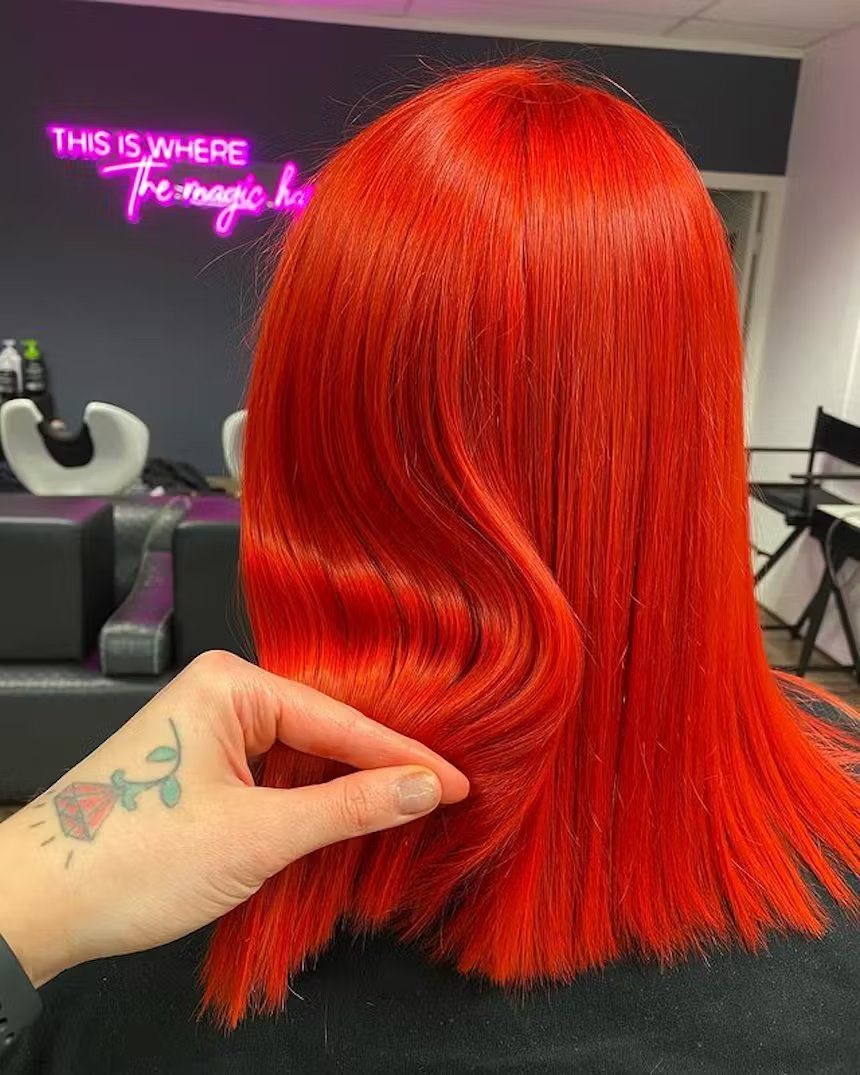 Fire Straight Up Fire Hot Hot Hot…
Firey hair is heating up and we're not about to put it out. It's time to set the world alight one orange bottle of Crazy Color at a time. This is a vivid and bold look, which is everything Crazy Color is about. The shade sits somewhere in between orange and red and is perfect for those who want loud hair.
Get The Look
To truly show your firey side, we recommend dropping some Crazy Color Fire into Crazy Color Orange to create this look. To achieve optimal results, pre-lighten your hair to level 9 or 10 (blonde) before application. This look was created by @hollysharpe.hair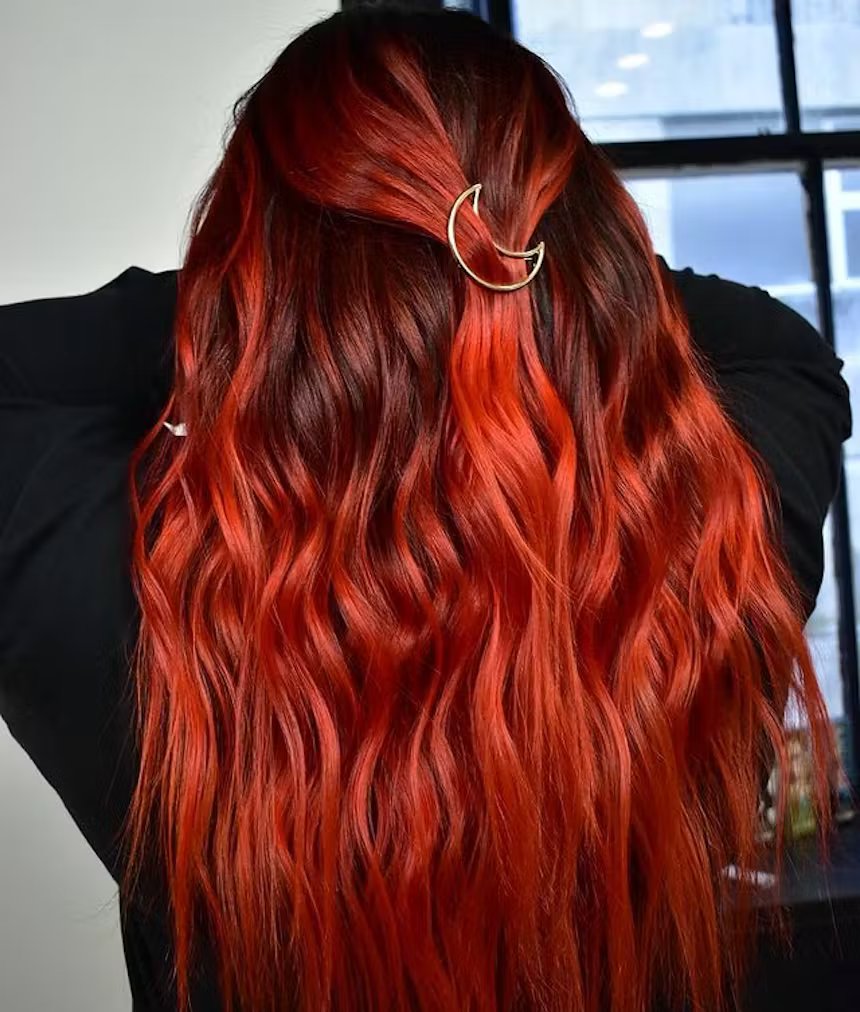 Dark & Stormy Orange
If you're looking for a hair colour that people will double-take in the street, this is the one for you! At first, your hair might look like a natural orange tone, but on that second glance, it's obvious that your hair is a bright and firey orange. With the dark root fading into the firey ends this look will turn heads again and again.
Get The Look
Use a custom mix of Fire, Orange and a little bit of Black to create this multi-dimensional look.
Orange Dream
Live your best orange life with this complete, all over orange! Sometimes all you need is a single colour to get vivid hair which everyone will be talking about.
@caitmarks has hit the mark with her orange creation, using Crazy Color with her new look. There is nothing subtle about this vivid shade and that is exactly what we love about it. It's bold, bright, and perfect for making a statement.
Get The Look
Use Crazy Color Coral Red for an all over orange/red shade. As this look is so bright and bold, it's vital that you pre-lighten your hair to level 9 or 10 (blonde) before application to ensure that you achieve optimal results.
use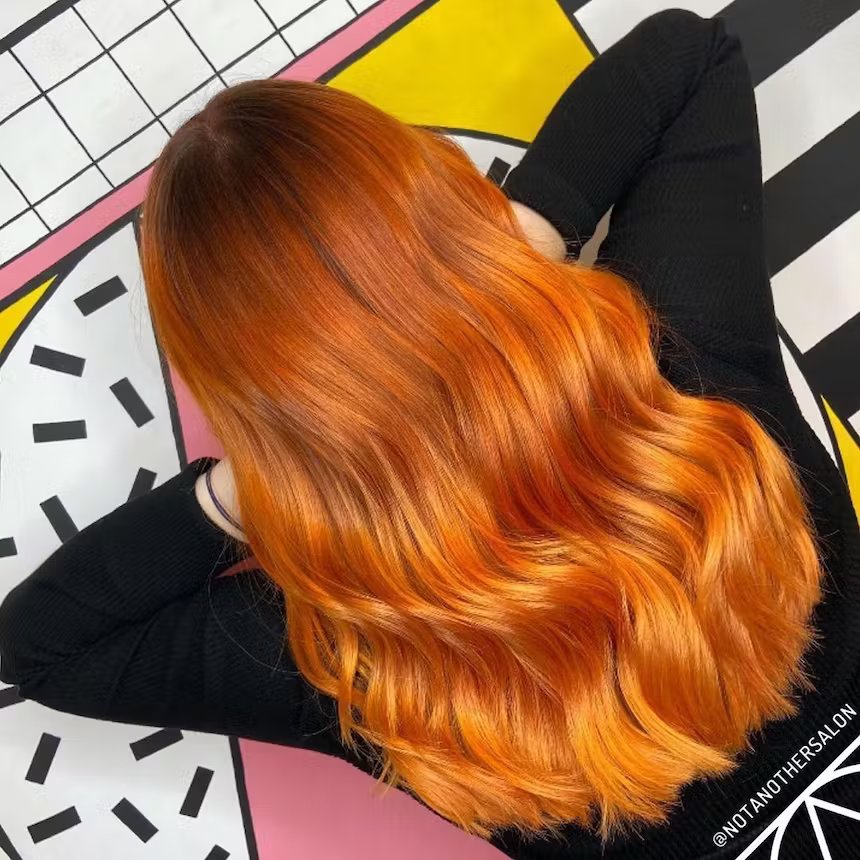 Subtle Orange (But Also Not Really!)
Another head turning look is this subtle fade to light orange by the talented team at Not Another Salon.
This is a good look for those who want vivid and colorful hair, without it being too in your face. It's subtle enough to be work appropriate but bright enough to make a statement. This is a custom shade with a root drag to give that more subtle look, with the pop of Crazy Color Orange at the bottom.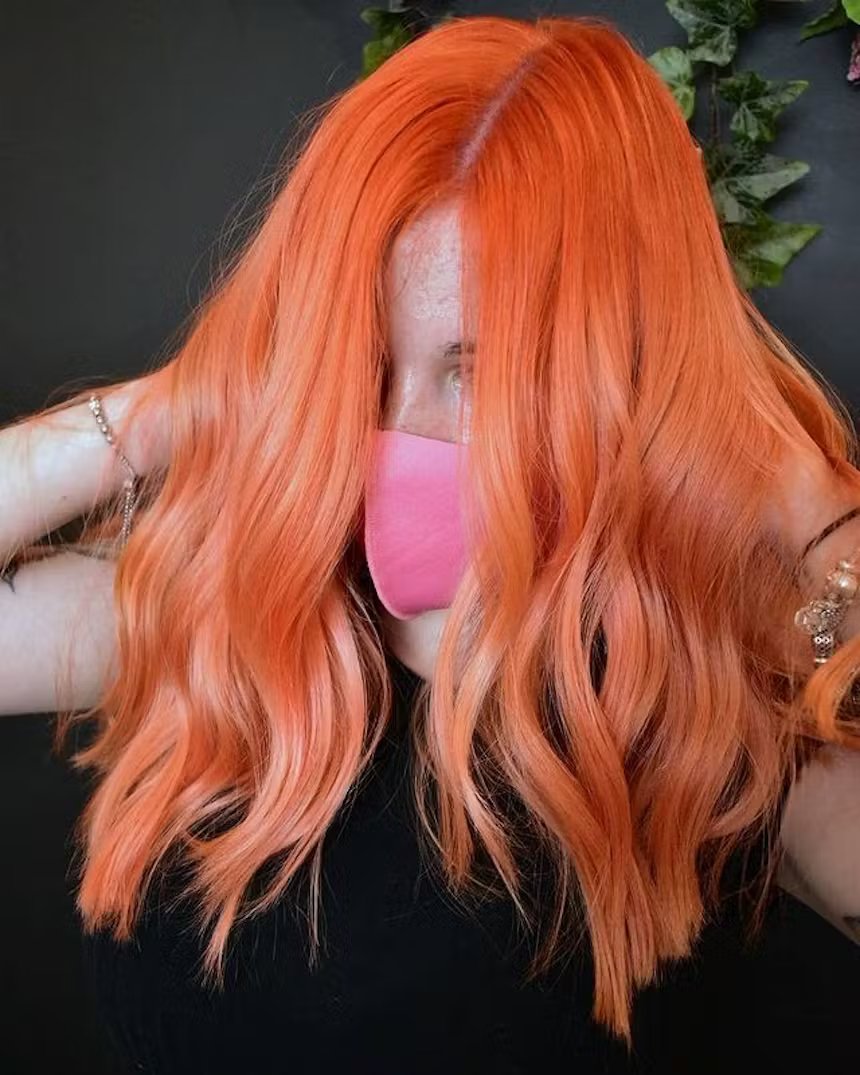 Peachy Pastel
This is the perfect look for spring and summer and will have you dreaming of peach sorbet all day long! Pastel Peach hair is an iconic look and it will certainly make a statement. It is also a really easy shade to achieve as you only need two colours.
Get The Look
Mix Coral Red and Neutral to create your perfect pastel shade. The more neutral you use, the more pastel the shade will be. This technique can also be applied to any of our bright primary colours to pastelise the shade. As this is a light look, we recommend lightening your hair to level 9 or 10 (blonde) to achieve this peachy pastel shade.