What Colour Should I Dye My Hair?
1st Aug 2023
The best thing about Semi-Permanent hair dye is that you can switch it up whenever you want…pink this month, orange next month – the options are endless! We believe that having colourful vibrant hair is the best way to express your personality and show the world who you truly are inside.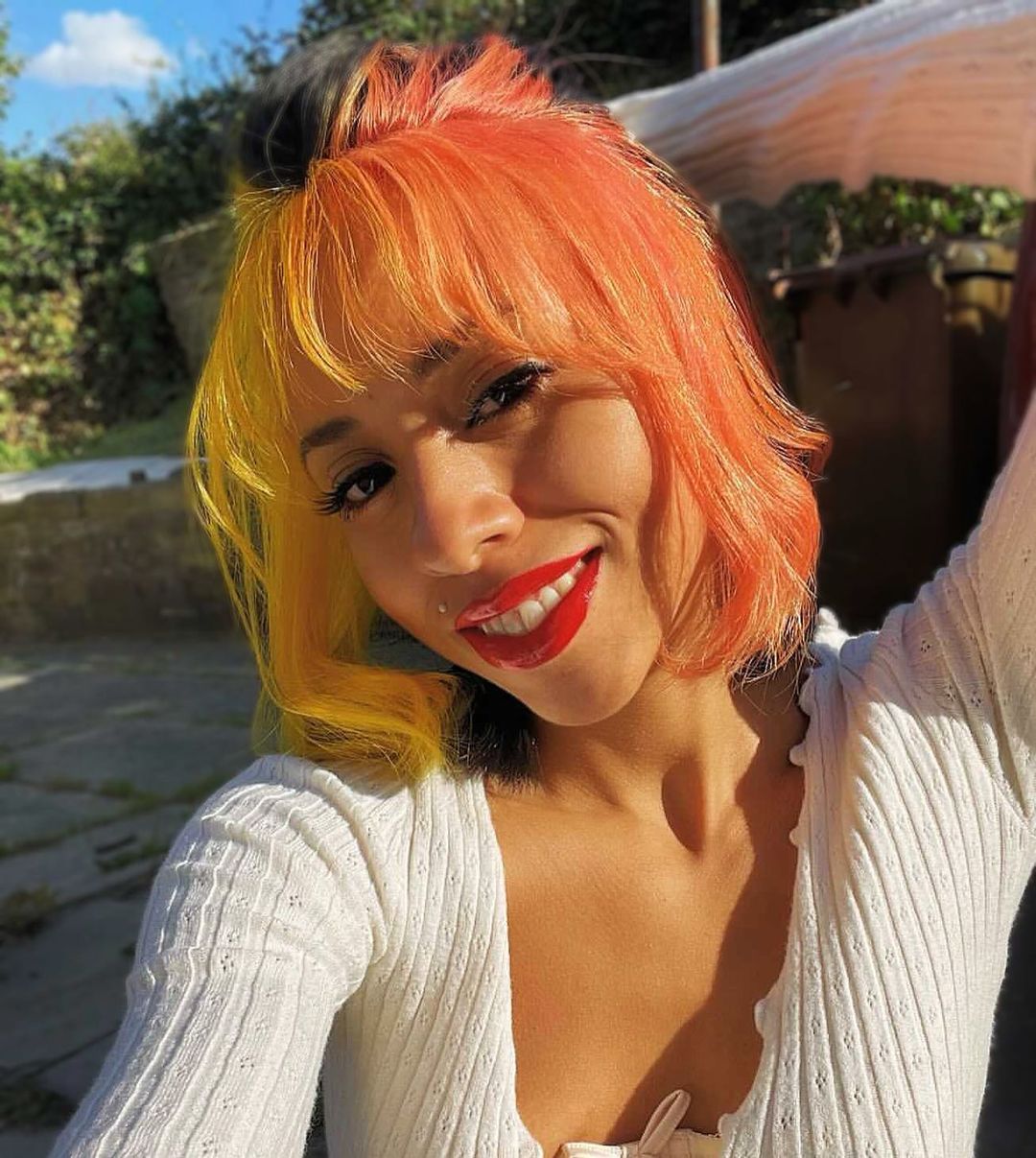 What level of commitment are you ready for?
First things first with going to the bright side, let's talk aftercare. Aftercare is the key to healthy and happy hair, especially if you want your colour to last as long as possible. For the best possible results, we recommend applying Crazy Color to hair that is medium to very light blonde. You can check out our digital shade guide that is featured alongside each Semi-Permanent shade on the website for further information.
Before you pick out your dream Crazy Color shade, first consider the level of commitment you are ready for. For our pastel shades you'll need to have really light blonde pre-lightened hair for the best results, and there is a bit more aftercare that comes with the journey due to the shades being so light.
To get the most time out of your colour we recommend upkeep with proper aftercare. Whether you've gone pastel pink or bright blue we recommend using our Extend Shampoo followed by Rainbow Conditioner. This is the dream pair to keep your hair as vibrant as possible for as long as possible, because they are gentle on the hair during the washing process.
Looking to get 10+ extra washes out of your hair? Then Anti-Bleed Spray will be your dream come true!
Check out our blog How To Make Semi-Permanent Hair Dye Last Longer for more tips and tricks!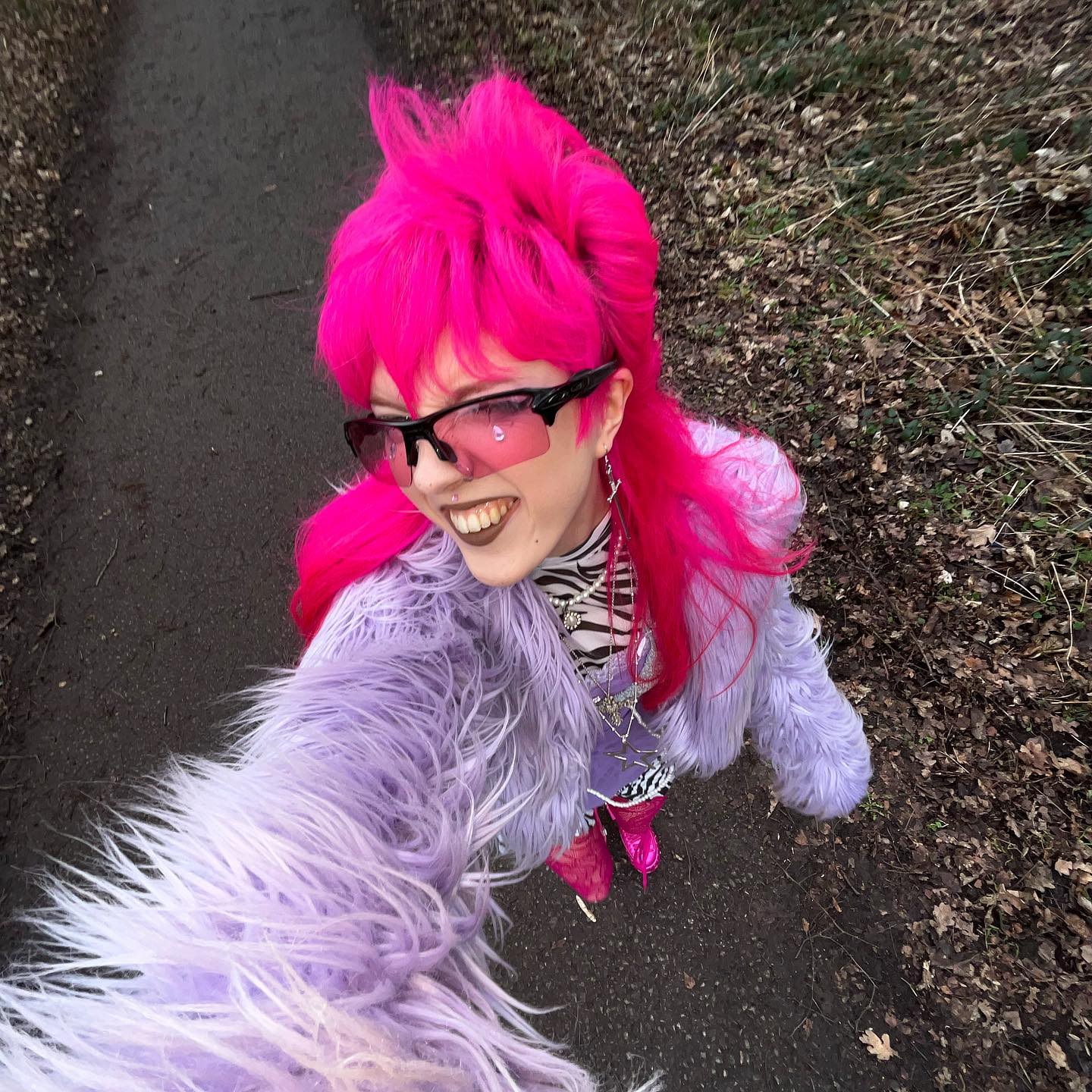 Consider your personality
Choosing to dye your hair sometimes comes easy, and sometimes it's a decision that takes time and you want to make sure that you're choosing what's right for you. We believe that bright, vibrant hair shows off your personality and this happens before you even start to speak to someone, so choosing the right colour that expresses your personality is a unique experience for every person.
Colourful, vibrant hair is for those who want to be seen as the individuals they are. We don't believe in a right or wrong answer when it comes to choosing the best colour for you. We want you to choose a colour or colours that make you feel happy, the ones that will make you love your hair each and every morning when you wake up!
What is your reason for changing your hair colour
An important question on the vibrant hair journey… was it inspired through someone else's hair creation? Or do you just fancy changing it up? We love having a look at inspiration online, we're constantly sharing the looks that inspire us so you can check them out too!
Follow us on Instagram for just some of our favourite looks to inspire your next choice of colour.
u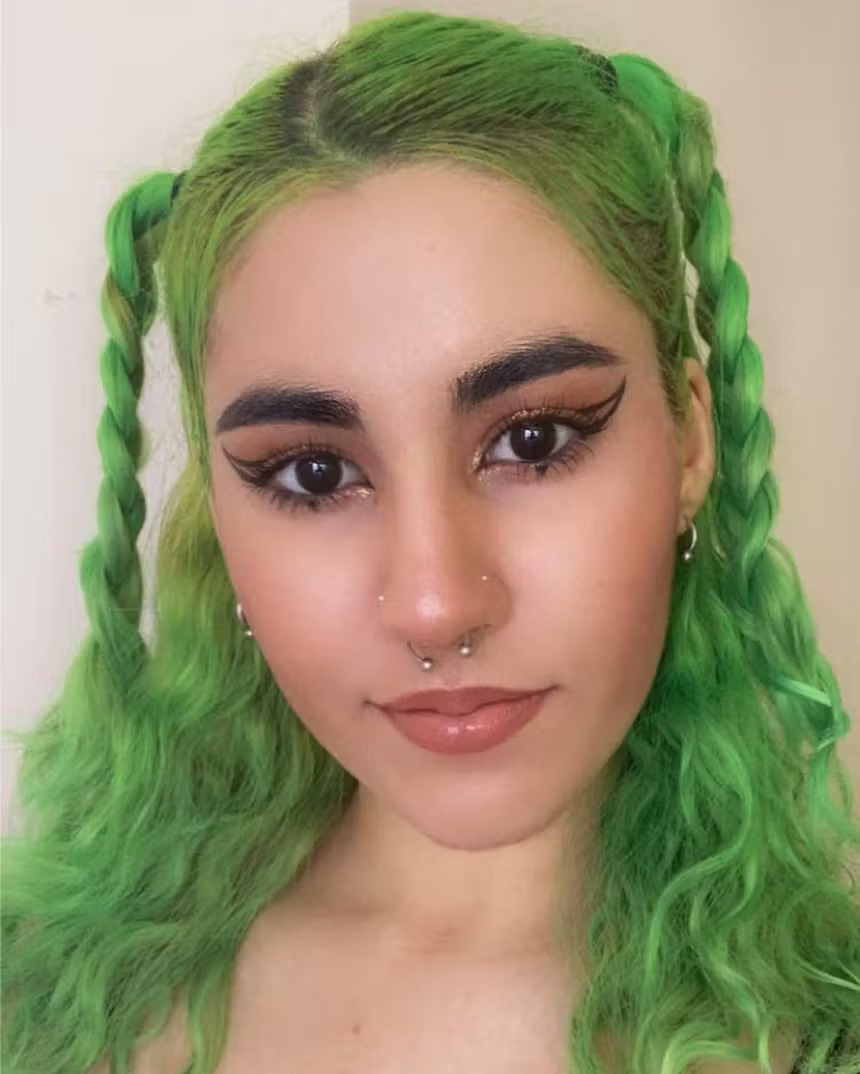 What is the best hair colour for my skin tone
If you love all the colours in the rainbow and you'd rather make the choice based on what will suit your skin tone and eye colour the most, then listen up to some of our advice on choosing colours based on skin tone and eyes...
It's a question that a lot of us will have thought before, what is my skin undertone and what suits me? Although we think colour is an expression of personality and individuality so you should just go for the colour you like the most, we understand that you might want to find that perfect shade that works for your own personal style and also what suits you best.
Here's a quick guide to finding out the undertones in your skin:
• Blue or purple veins = cool undertones
• Green veins = warm undertones
• A mix of blue and green veins = neutral undertone
Now that you know your skin undertones, we'll keep it simple when it comes to picking colours. If you've got cool undertones then stick to cool colours, like Hot Purple, Capri Blue or Slate.
If you've got warm undertones then stick to warm colours such as Cyclamen, Ruby Rouge, Orange and Rose Gold.
Neutral undertone skin has the freedom of choosing colours that are both cool and warm toned so you can take your pick of 40 Crazy Color shades!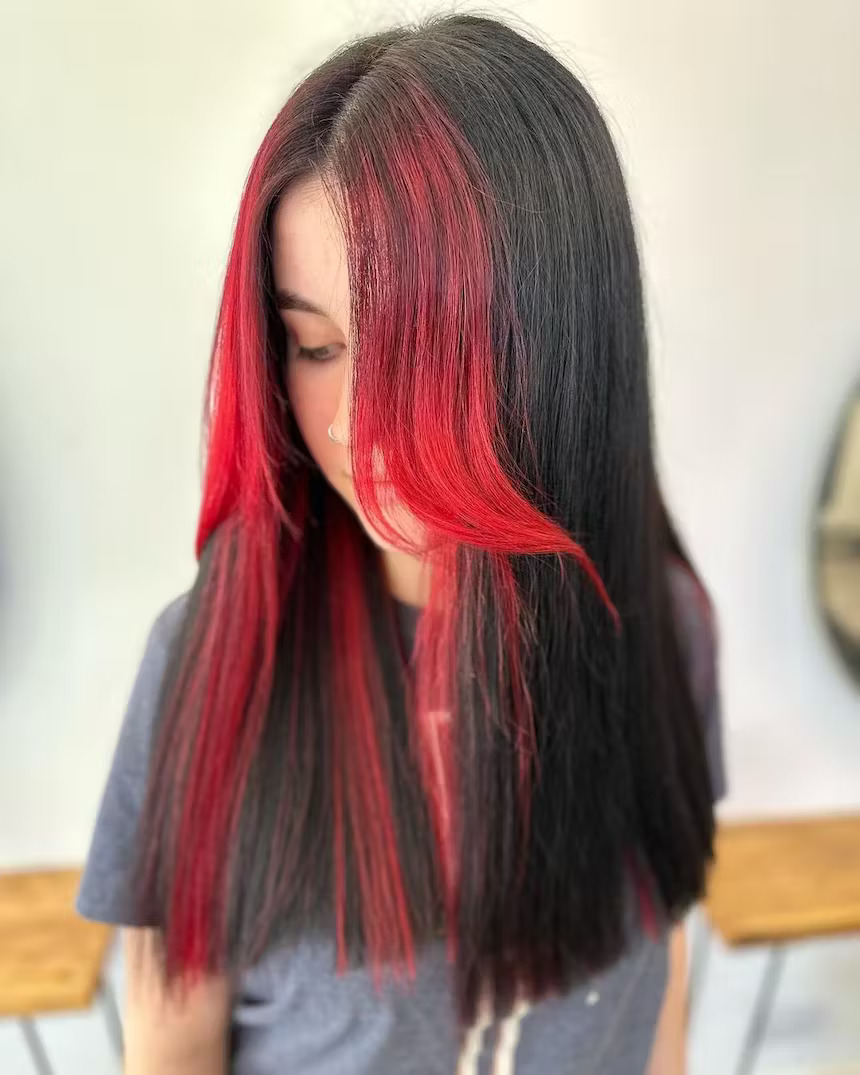 What colour are your eyes?
We've got some advice when it comes to pairing your eyes with vibrant colours…
Dark coloured eyes, ranging from dark greens and blues to browns best suit colours with green undertones. Light coloured eyes, including light greens, blues and even into light browns, usually suit cool or light blue under toned colours.
Let's get more specific…
Best hair colours for green eyes
Red undertones always complement green eyes to really make them pop! So if you want a bright red then Crazy Color Fire will be your go to, or if you'd prefer to go a bit darker then Ruby Rouge is the one.
Best hair colours for blue eyes
To brighten and enhance blue eyes, warmer shades and orange tones will make them appear brighter, but with cool tones you'll intensify the colour of your blue eyes. There are so many options to explore with Crazy Color from Coral Red, Orange and Vermillion Red to Bubblegum Blue and Capri Blue!
Best hair colours for brown eyes
Brown eyes are perfectly complimented with any shade of purple, from light purple Lavender to deep Aubergine. These colors are sure to bring out the deep colour in your eyes.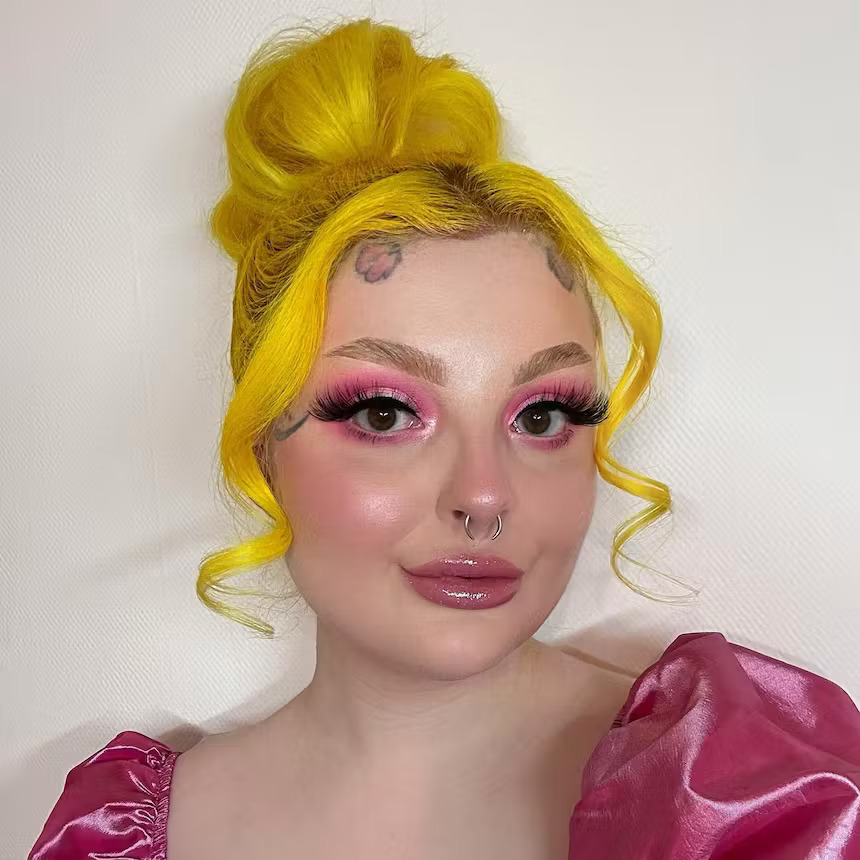 Take a trip to the bright side for the weekend...
As well as our Semi-Permanent shades we've also got a range of temporary Pastel Sprays. These are perfect for blondes as they let you explore different colours with no commitment. Simply spray onto your towel-dried hair, blow dry in and you're good to go. The colour will wash out after a couple of washes so you can try it out first before choosing one of our Semi-Permanent dyes!
Eye colour and skin tone aside, we think you should choose whatever colour brings you happiness and something that makes you feel unapologetically you! We would love for you to tag us in your creations @crazycolorcasa #crazycolorcasa