Pink Hair Dye Hacks
3rd May 2023
GET THAT BIG PINK ENERGY
Full of big pink energy – Pink shades are a favourite for a reason! Create a pink shade with a pastel hue for Spring or a deep, rich shade for Winter. Pinks are so versatile, shades can be created to suit every skin tone. It also has the added benefit of being one of the easiest shades to remove, making pink the perfect colour for those who like to switch up their look often.
"Shades of pink are the best for both in-salon and at-home use because they wash out completely; no need to worry about unwanted staining."
- Crazy Color Global Brand Ambassador Sophia Hilton
Keep reading to find out more of our top tips for getting the perfect pink hair.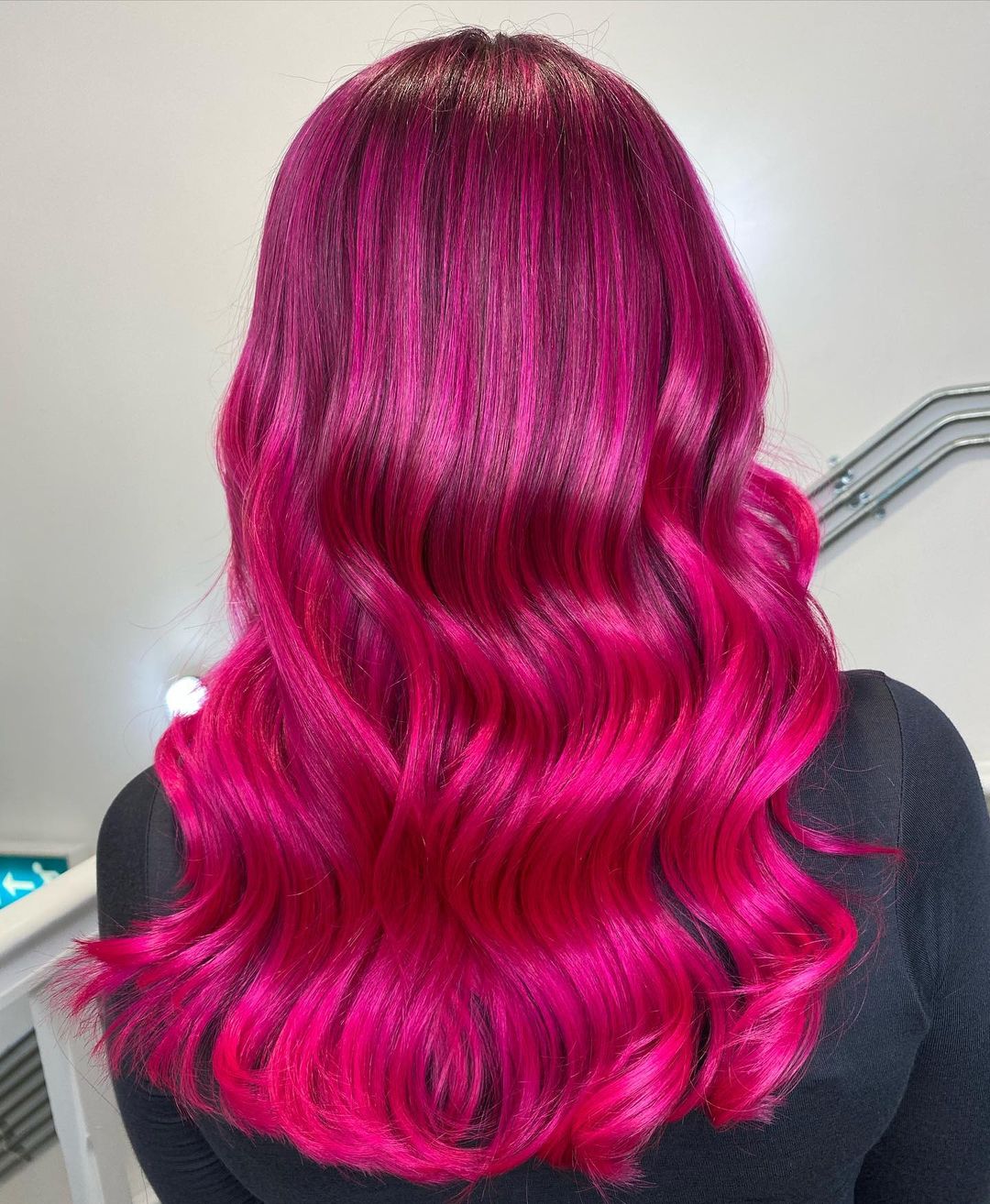 THAT PERFECT PASTEL PINK HAIR
Pastel hair is an all-time classic see Anne-Marie and Lizzo for inspo. To get that all-time perfect pink, you'll need to lift your hair as light as possible before applying any colour. If you're anything from dark brown to light blonde, we would recommend bleaching your hair to get the truest to the bottle shade. Our Crazy Color Bleaching Kit can lift your hair 6+ levels to ensure you've got the perfect base level.
All of our Pink Semi-Permanents have a warm tone to them, but if you are looking for something a bit cooler, our brand ambassador Norman recommends that you add a few drops of Lavender to any of our Pink Semi-Permanents: you'll bring down the tone so its cool and calm rather than warm and vibrant.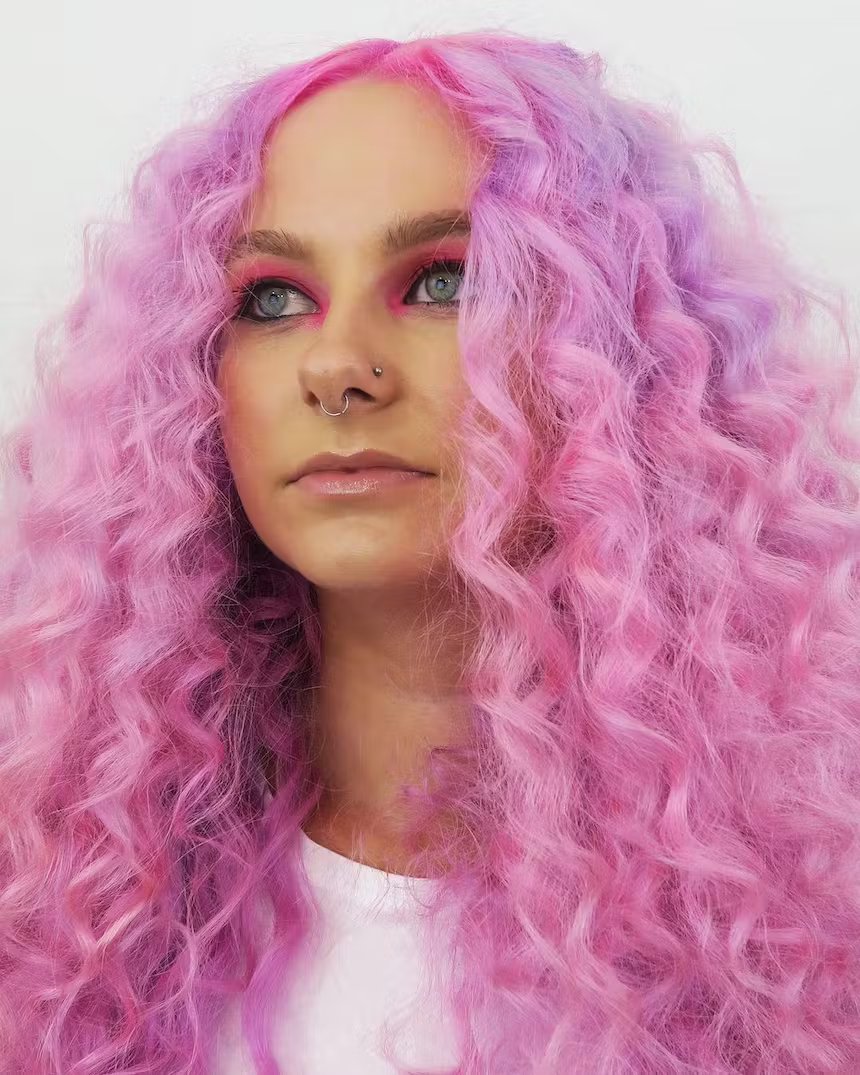 Crazy Color Candy Floss is a feel-good fave! This fun-loving shade could be described as creamy bubblegum pink when used alone, it is also a great option for mixing! If you're looking for a pastel pink with a punch, mix your Candy Floss with Fire! Fire is an intense red that will amp up that pink colour:
"add a small squirt of this punchy shade as it goes a really long way when mixed with Candy Floss. Less is definitely more when you're creating punch pastel shades!"
- thank you once again Norman, for this one!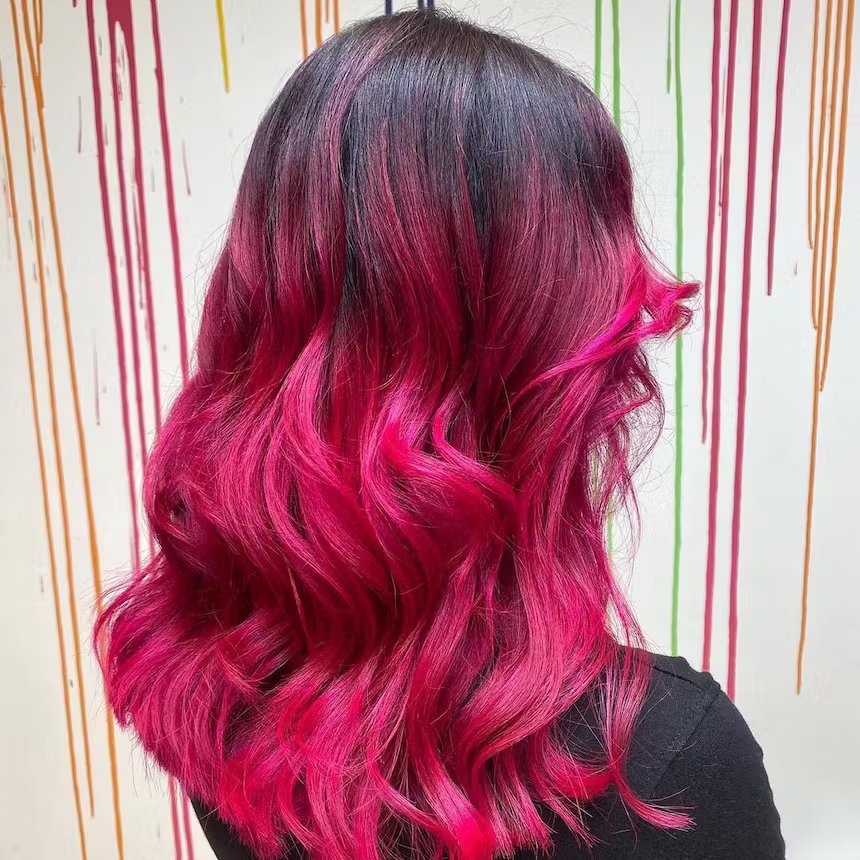 GO PINK OR GO HOME ?
Pinkissimo is one of our best-selling shades and a long-time Crazy Color staple. It gives a super vibrant shade of pink that is completely addictive!
"Use a few drops of Pink Power Pigment when using Pinkissimo for more of a matt finish"
- Brand Ambassador Becky Sutherland.
The punchy and bright Pinkissimo that we all know and love with a matte finish? Sign. Us. Up!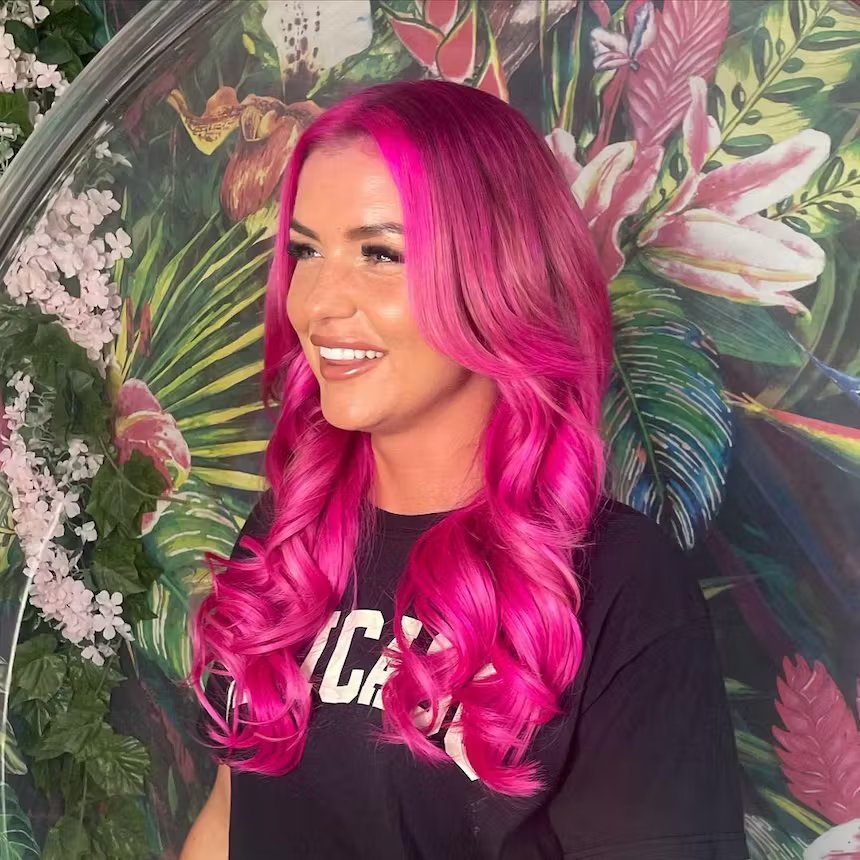 CYCLAMEN - THE PRO FAVOURITE!
Cyclamen is the most delicious rich shade of Pink, well-loved for its depth, but if you want to intensify the shade even further, add a few drops of Natural Black to the mix! This method is recommended by our Brand Ambassador Amber Letham who loves our Natural Black to add depth to many Crazy Color shades.
If you want to have a pink that stands out from the crowd, our Rebel UV is a must-try! This shade will glow wherever your go. Mix it into any of our Pinks to give them a kick of vibrancy that you are going to love.
"My favourite Crazy Color pink shades are Rebel UV and Cyclamen. I love mixing Rebel UV with a few dots of Cyclamen. I like the vibrancy and UV activation of Rebel UV and the depth of Cyclamen." - Brand Ambassador, Mikey Ferrer Jr.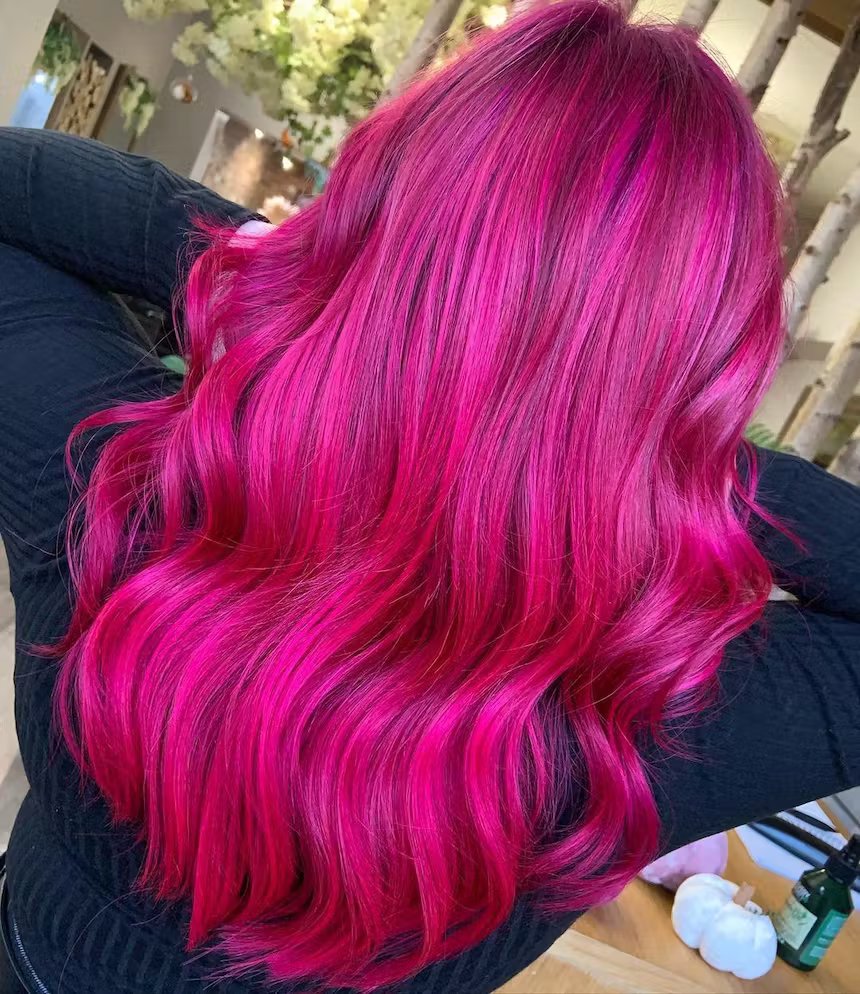 WITH A LITTLE BIT OF EXTRA POWER
Our brand ambassadors are loyal fans of our POWER Pigment Drops: a colourists secret weapon to vibrant, customized shades.
Add a few drops of our Pink Power Pigment Drops to your conditioner and you have a perfectly pigmented hair mask! Perfect for maintaining that pink hair you love! Amp up the pink and add a few drops to our Vibrant Pink Coloured Shampoo. With each wash, you'll be able to get rid of unwanted undertones and keep that vibrant pink looking fresh for longer.
Be sure to follow us across all socials for more pink inspo – it is one of those amazing colours we never get tired of seeing and our Brand Ambassadors create the most amazing looks using the Crazy Color Pink range.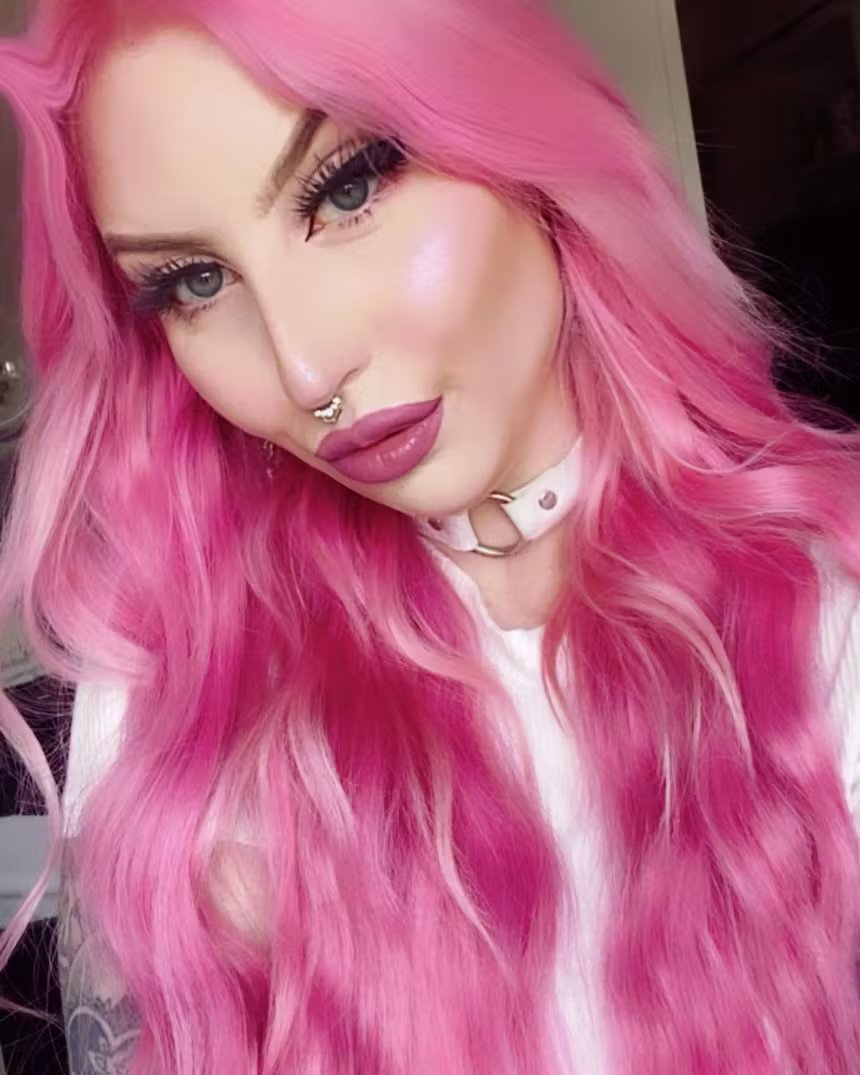 GET YOUR MIX ON
Don't be afraid to mix colours from different shade families together! All of our Semi-Permanents are inter-mixable and perfect for creating unique shades. Our Brand Ambassador Connor has his own mix for an intense, vivid pink:
"Pre-mix a bowl of Neutral Mix and add a drop of Canary Yellow to create a pastel yellow. Then, add the pastel yellow to a bowl of Cyclamen. This will cancel out the purple hue from Cyclamen and sends the most amazingly bright shade of pink you'll ever see."
Carry your pink with confidence . . . Pinkissimo, Cyclamen and Rebel UV will demand attention. Enjoy it.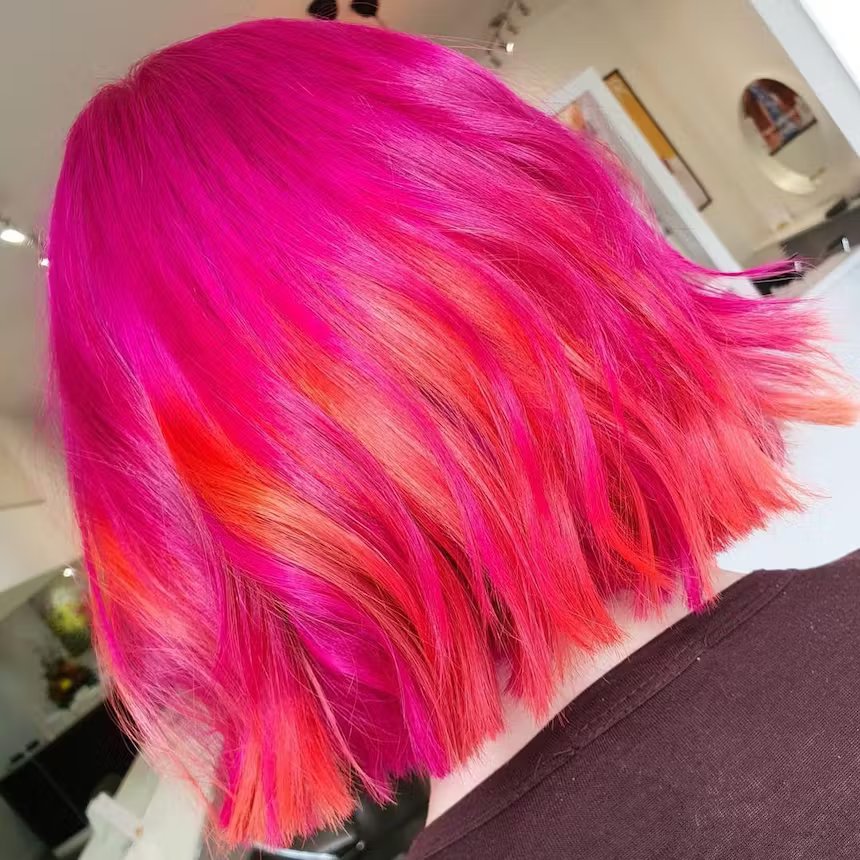 We would love to see your Crazy Color pink hair creations, so please tag us in your photos on Instagram!
Use handle @crazycolorcasa