The Ultimate Guide to Semi-Permanent Hair Dye
20th Apr 2023
What is Semi-Permanent Hair Dye?
Semi-Permanent Hair Dye allows you to easily add vibrant colour to your hair for a short period of time. If you're looking to test new colours, or simply want to change your look every couple of weeks, semi-permanent colour is a great choice! You can use it directly from the bottle to achieve a single colour, however, the fun really starts once you combine colors to create your own shades. Our customers are constantly coming up with new formulations which continue to amaze us. As it typically lasts 10-12 washes, you can be as experimental and as crazy as you like! If you decide that you like a particular colour or formulation, you can top up the colour to keep it for longer.
To achieve optimal results, we typically recommend that you pre-lighten your hair to level 9 or 10 (blonde). Our products will also work on hair at level 8 (light brown), although the results will only be tonal.
Crazy Color Semi-Permanent Hair Dye is completely free from ammonia and peroxide, so it is a healthy and non-damaging way of adding color to your hair!
How Long Does Semi-Permanent Hair Last?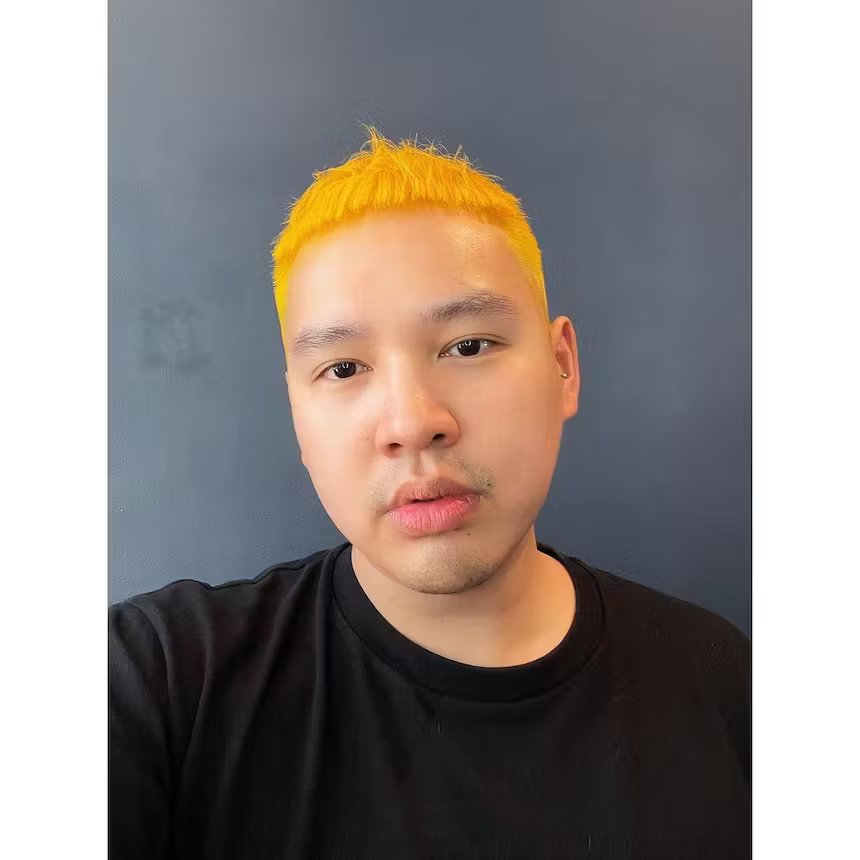 Semi-Permanent Hair Dye will last approximately 10-12 washes. However, the duration of semi-permanent colour can vary from person to person, based on the overall health of your hair and its porosity.
The colour will be at its most vibrant as soon as you've finished the application process, and over time it will gradually fade. Each time you wash your hair, the colour will fade a little bit more. However, this is part of the process and your hair will still look fantastic as it starts to fade! The longevity of semi-permanent colour is also highly dependent on your aftercare routine, so have a look at our tips on how to maintain your vivid hair. Please note, colours such as blue and green will typically take a little bit more time to fade.
Quick Tip: We recommend that you keep your hair out of the sun where possible as this will speed up the fading process!
How Does Semi-Permanent Hair Dye Work?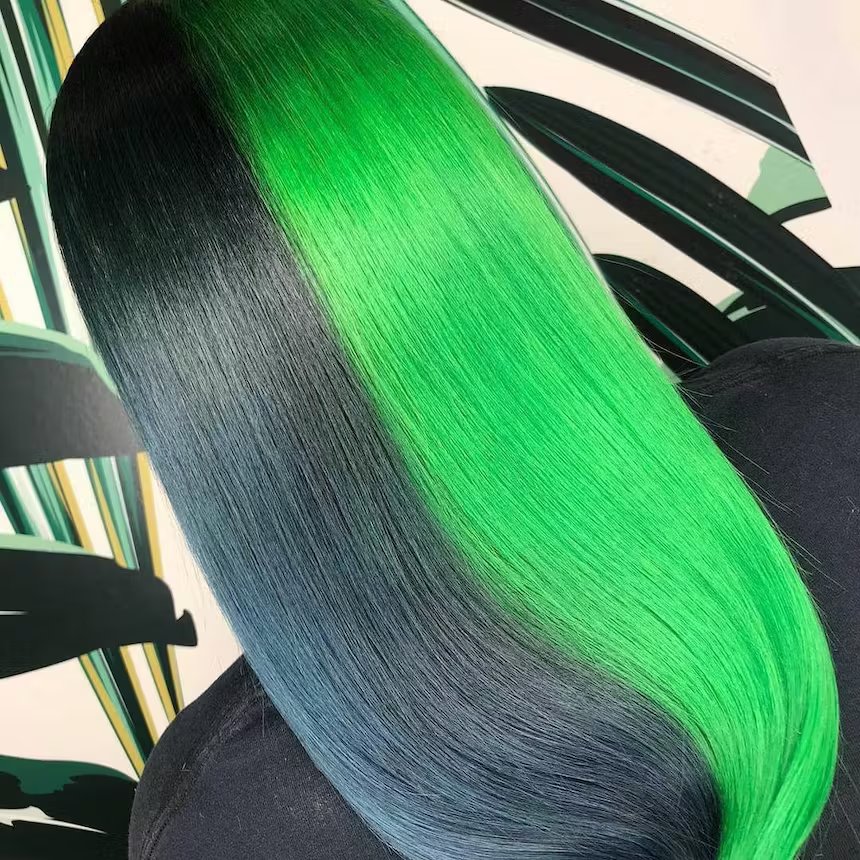 Unlike permanent products, semi-permanent hair dye does not penetrate the hair shaft to change its base colour. Instead, it solely coats the outer surface of the hair which is a damage-free process. This involves colour particles covering the outer layer of the hair shaft, without affecting the natural pigment. These colour particles are so small that they will eventually be removed from the hair after washing it with shampoo (10-12 washes). Crazy Color Semi-Permanent Hair Dye has been created using a gentle conditioning formula that will leave your hair damage-free and hydrated.
This temporary method of dying your hair opens up lots of exciting options and gives you the flexibility to change your hair colour every couple of weeks!
What are the Benefits of Using Semi-Permanent Shampoo?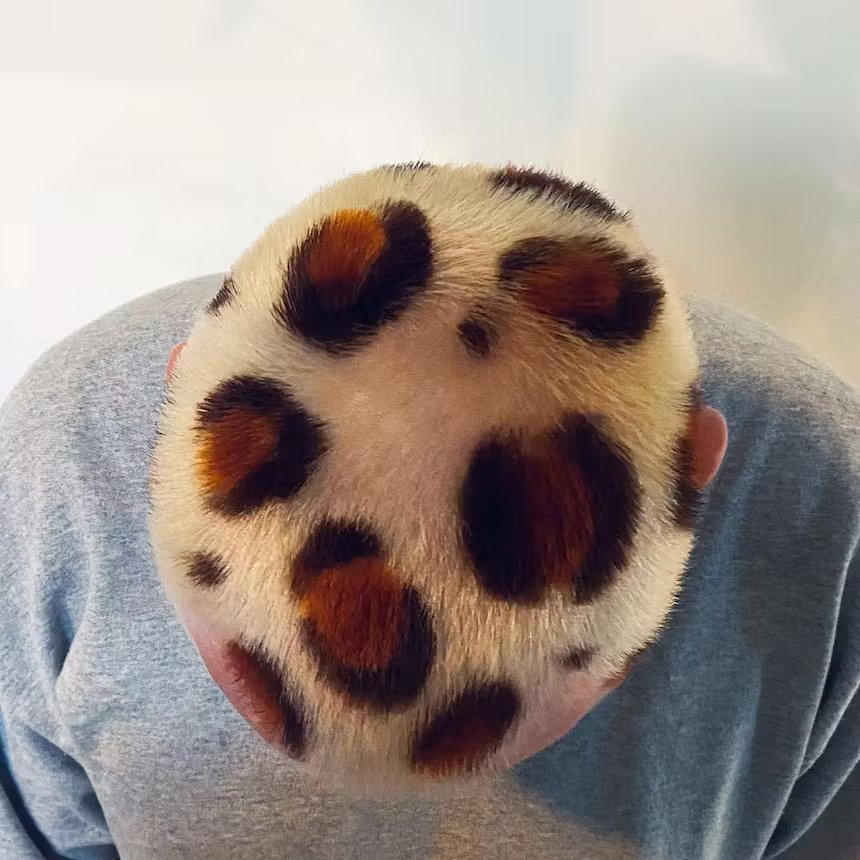 Creativity
One of the best things about semi-permanent hair dye is that you can mix colours to create a shade of your choice. We're constantly amazed by the new look's which our customers create.
Variation
If you're like us, you love the variation which semi-permanent hair dye offers. You can continually experiment with new colours and be as crazy as you like with your hair. Our semi-permanent colour typically lasts from 10-12 washes which give you lots of flexibility to change your colour up as you like!
Test a New Look
If you're looking at trialling a new shade but aren't ready to make the full commitment, semi-permanent hair dye allows you to test out any colour you like, before taking the plunge to a permanent colour.
Cruelty-Free
All Crazy Color Semi-Permanent Products are 100% vegan-friendly and cruelty-free. We are strong advocates of ethical production & testing, and this is something we are committed to going forwards. Also, cruelty-free hair dye contains natural ingredients which will leave your hair free from damage.
Does Semi-Permanent Colour Damage Hair?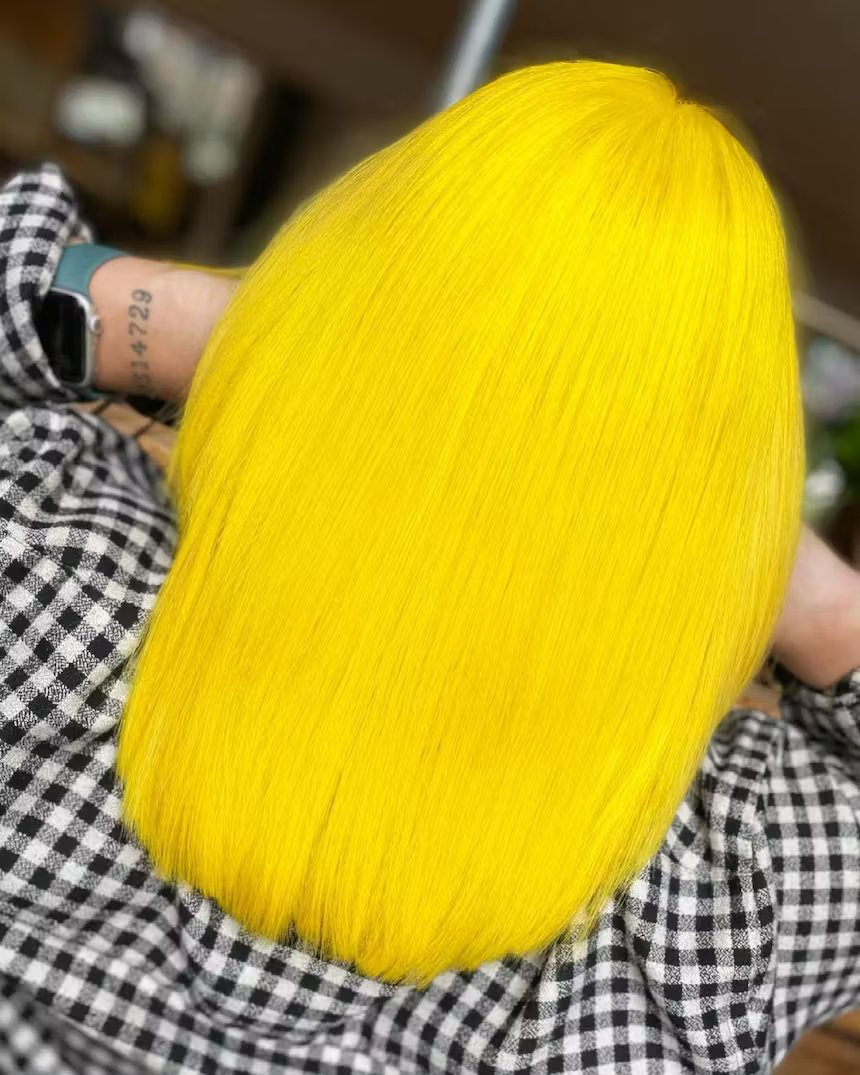 As it is ammonia-free and doesn't use harsh chemicals, semi-permanent hair dye will not damage your hair. One of the main reasons for this is that it does not compromise the hairs shaft. It simply coats the surface of the hair and it will wash out over time. This makes it a great choice for those who want to experiment with new colours, or like changing their look frequently.
Will Semi-Permanent Dye Stain my Hair?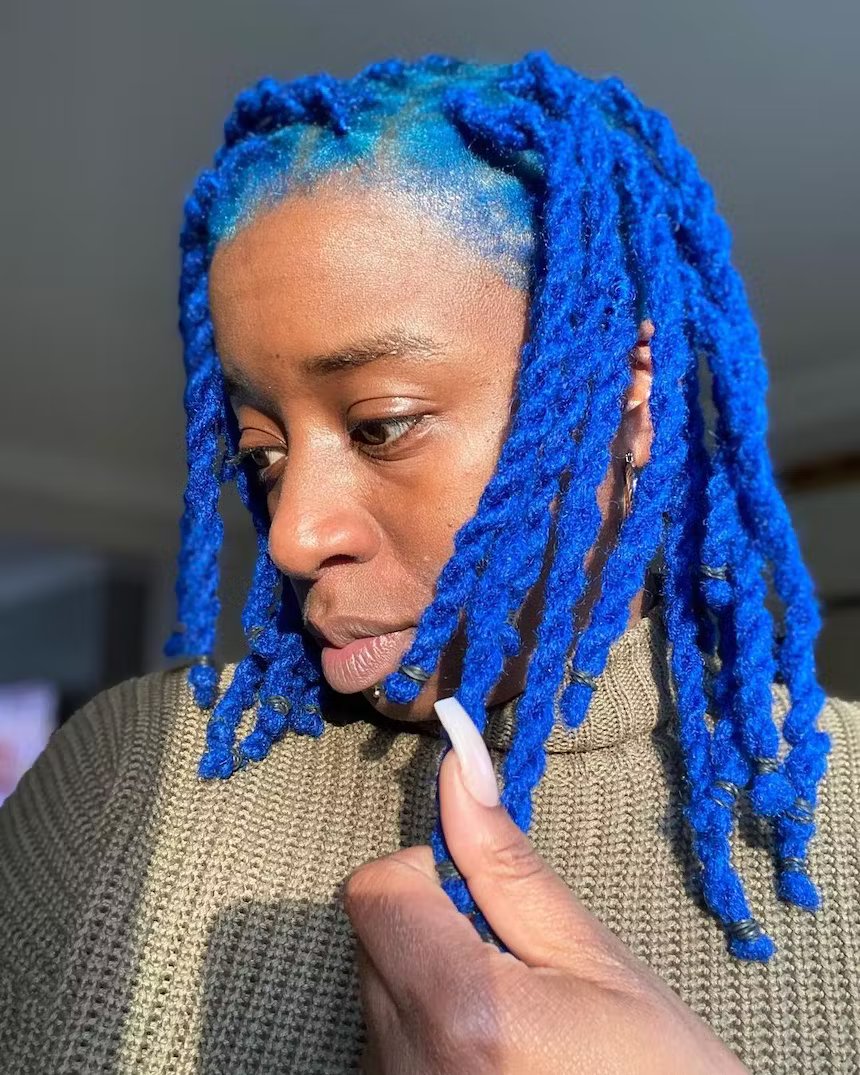 For the most part, no. Semi-permanent hair dye will not stain your hair and it will completely wash out after the appropriate number of washes (approx. 10-12). Semi-Permanent hair dye does not compromise the hair strand, it only coats the outer shaft. This means that given adequate time and washes, the colour should be completely removed from your hair. However, if the hair has been dyed repeatedly, you may experience a very subtle stain on your hair.
Is Semi-Permanent Hair Colour Safe to Use During Pregnancy?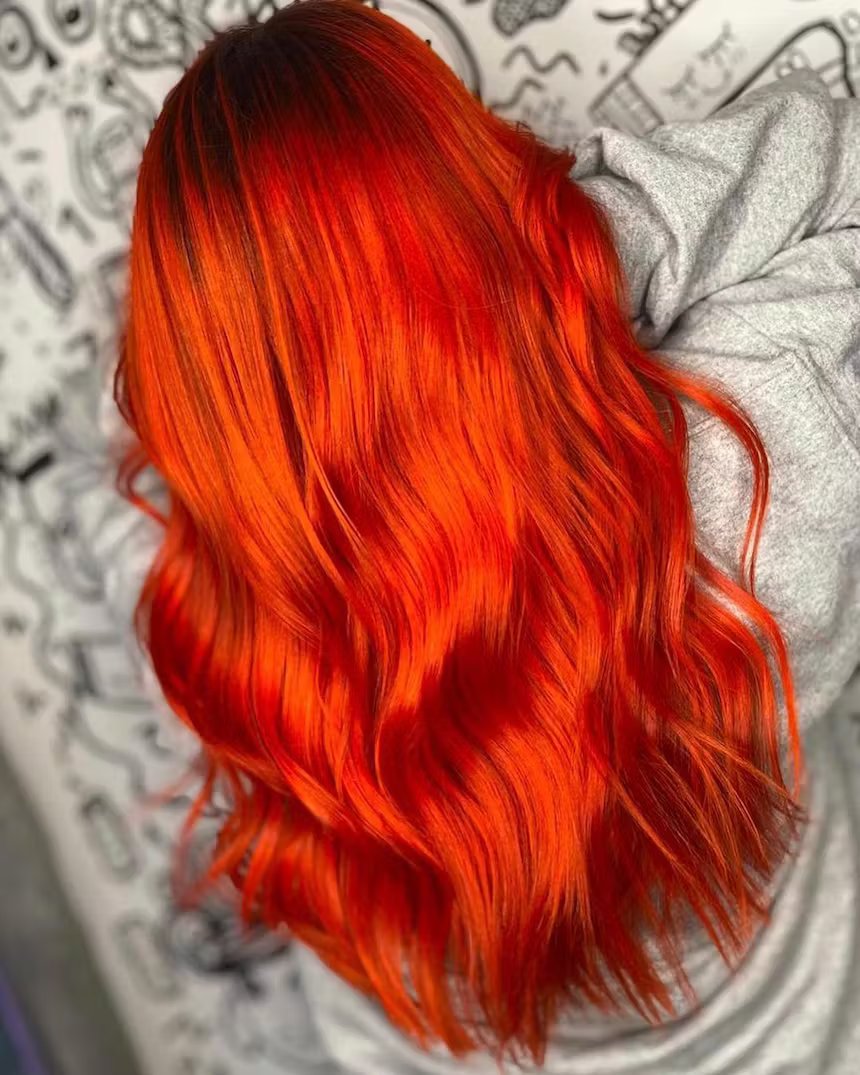 Yes, it is safe to use semi-permanent hair dye while you're pregnant, as long as you are cautious throughout the application process. The chemicals which are used to produce semi-permanent colour are not considered to be highly toxic and research confirms that it is safe to add colour to your hair while pregnant. Semi-permanent hair dye will only coat the hair strands and will not be absorbed by the scalp at any point. We suggest that you follow these tips;
- Carry out a strand test
- Ensure that the room is well ventilated
- Wear protective gloves throughout the entire process
- Leave product in for the minimum recommended time.
- Fully rinse off all semi-permanent hair dye after application.
Please note, this is not medical advice and should only provide general direction. All medical concerns should be discussed with your doctor.