How To Get Rid of Brassy Tones
19th Apr 2023
Wave goodbye to brassy blonde, and say hello to a cool clean base! ⁠
All good vivids begin with a perfectly bleached base, but what happens when your bleach turns brassy? The tone of your bleached hair will have an effect on the final colour you get from your chosen Crazy Color shade, which means the results will not be the truest to bottle shade.
Blue dye for example would have a green tint if it was applied over an uneven yellow base, whereas pink dye can look redder when applied over a yellow base.
The colour wheel is your secret weapon, If you learn your colour wheel, you'll be able to mix your colours together to get the perfect tone. Purple cancels out yellow and brassy tones which is how our purple UV Shampoo helps you to achieve the perfect base.
One of the biggest problems after bleaching your hair is keeping that cool, platinum tone! We've got a few ways to tone that yellow base to the cool clean canvas you need:
1. Lift, Lift, Lift!
It's true, the lighter your hair is, the more vibrant and true to shade our Crazy Color semi-permanent dye will be! Use the Crazy Color Bleaching Kit to pre-lighten your hair for maximum results: achieve up to 6+ levels of lift!
2. UV Shampoo
The perfect rapid toner for blondes! ⁠Our Ultra-Violet Shampoo removes yellow tones from hair with its intense purple colour and nourishing formula. It'll deposit just enough pigment to refresh and add cool tones to lightened, coloured and grey hair. Your blonde, bleached and coloured hair can take on a yellow tone quickly, so avoid the brassy blonde look by using our UV Shampoo with each wash! Apply as you would a normal shampoo and leave on for up to 3 minutes.
Follow each wash with our Rainbow Care Conditioner to lock in hydration and help prolong the life of your colour
Image o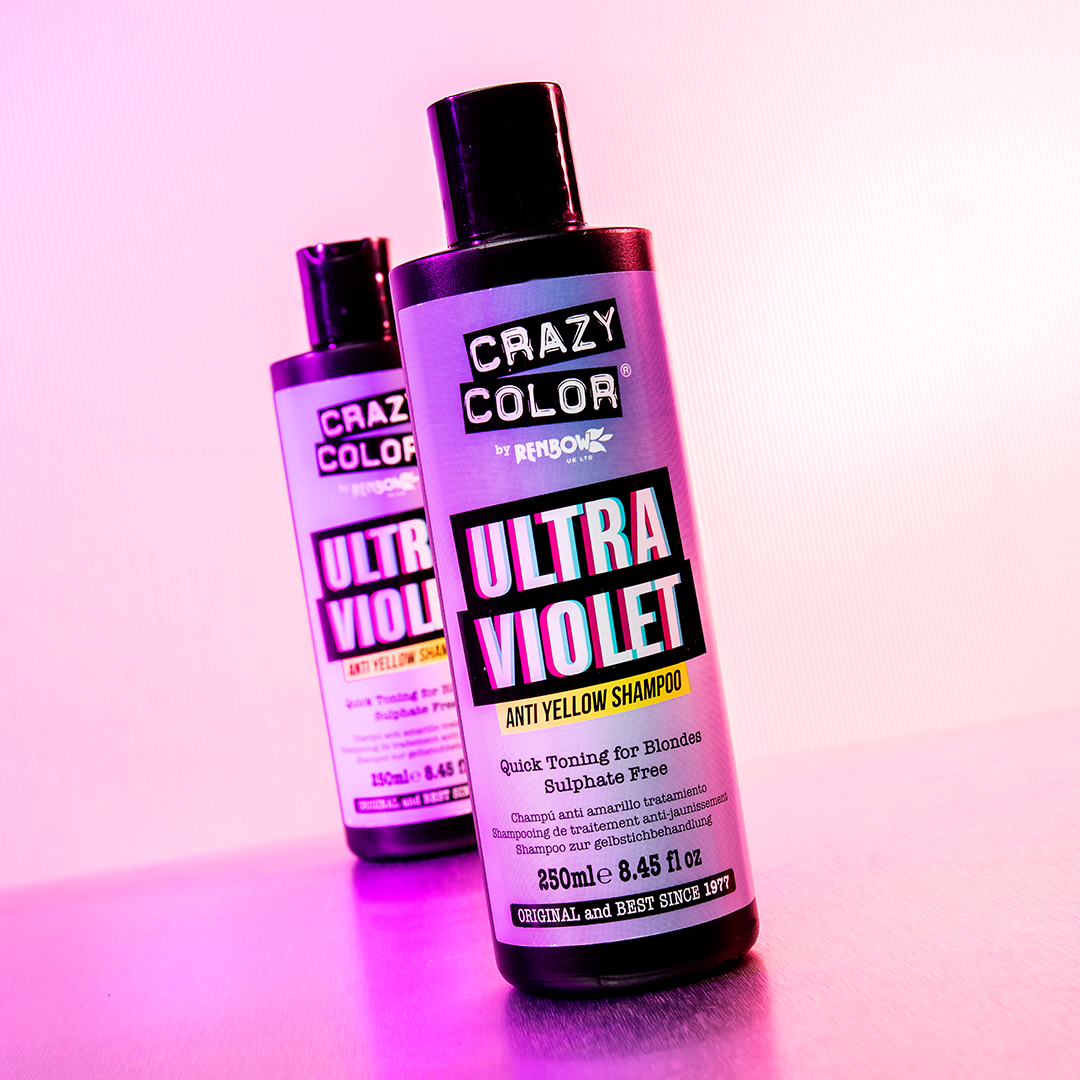 3. Use Crazy Color Semi-Permanents to Tone Your Hair
There's lots of ways you can tone your brassy locks – did you know certain Crazy Color Semi-Permanents are perfect for this! You can use shades Ice Mauve or Silver on your blonde hair to keep it toned and neutralise any yellow undertones. Apply the colour directly to wet hair (doing it in the shower is the easiest way) and leave it for a few minutes before rinsing out.
Another top tip for keeping your platinum blonde cool is to add a few drops of Crazy Color Lavender to Neutral Mix. Apply as you would any other Semi-Permanent and completely saturate the hair, rubbing until you get a thick, creamy consistency. Apply as much as needed to keep your brassy undertones away. Read our How To Colour Guide for more info on the colouring process.
Mix Platinum and Silver together to create a magical, platinum toning mix! Make sure you lift to a clean light blonde shade using our High Lift Bleaching Kit and apply this super toning creation on top. Use a 50/50 ratio of Semi-Permanent, but if you have any yellow undertones, just add more Platinum.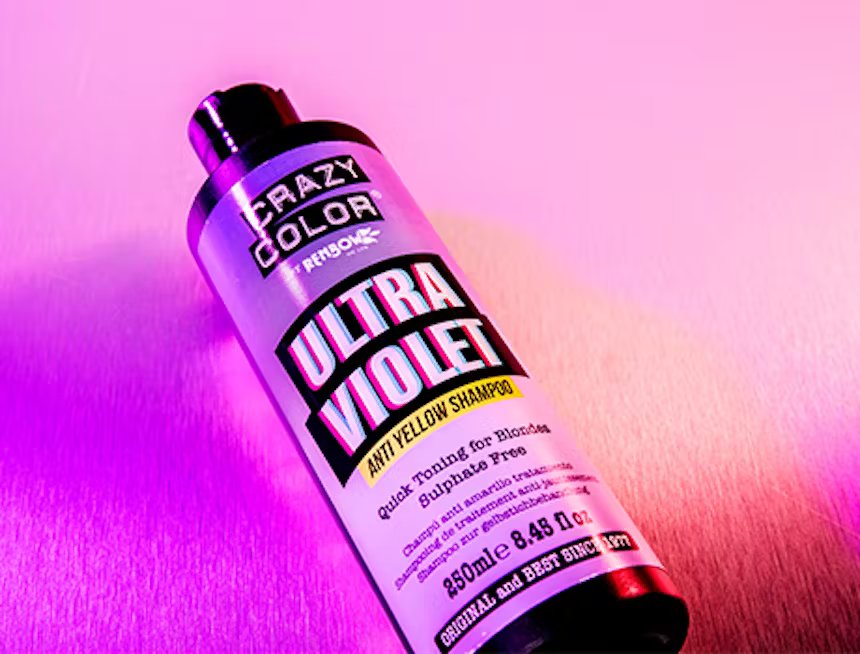 Want to Learn More?
For more ways of using Crazy Color Semi-Permanents as toners and neutralisers, read our blog Using Crazy Color as a toner.